Accounting service competence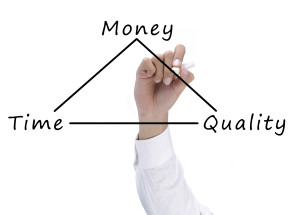 Our service focused on companies operating in Estonia, non-profit associations and apartment cooperatives.
Arbalans OÜ has developed certain rules of procedures. Once a month we have training sessions and workshops for accountants for the exchange of practical experiences with each other and analyze different topics.
We use a terminal server and a variety of web-based applications for group exercises.
Thanks to Remote Access System customers can always keep up with accountant's current work process, what often provides an opportunity to avoid any mistakes at the outset.
A team of specialists
At the moment 33 specialists have joined their experience for the high-quality service; half of them are practicing accountants during more than 6 years.
We strive to achieve maximum customer satisfaction and mutual trust by an exchange of both sides' experiences, supporting each other's decisions and offering from our side the most possible professional service.
We are also opened for cooperation with companies operating in other counties/provinces.