RDP – Remote Desktop Protocol
Remote Access System video tutorials
Log in on a Windows XP computer
Watch the video
Short video tutorial how to log in into one conputer from the second one. Example showed on Windows XP computer.
Tutorial is in English and explaines different versions of the Remote Access system.
Remote Access System on iPad
Watch the video
Remote Access system is also available on iPad.
If you are an iPad user , you will have to install a Remote Acces system application in advance, Windows already has it.
Tutorial is in English. User doesn't connect to the Remote Access system server, but to the general computer with Windows7.
Remote Access system graphic tutorials

Here on this picture you can see an example of your own computer screen. General computer, Windows XP
Exactly the same way Remote Access system using process works also with any other operating systems.
Windows 7, Windows Vista, Linuxid (Ubuntu, Debian, Suse, RedHat etc.), Mac OS X.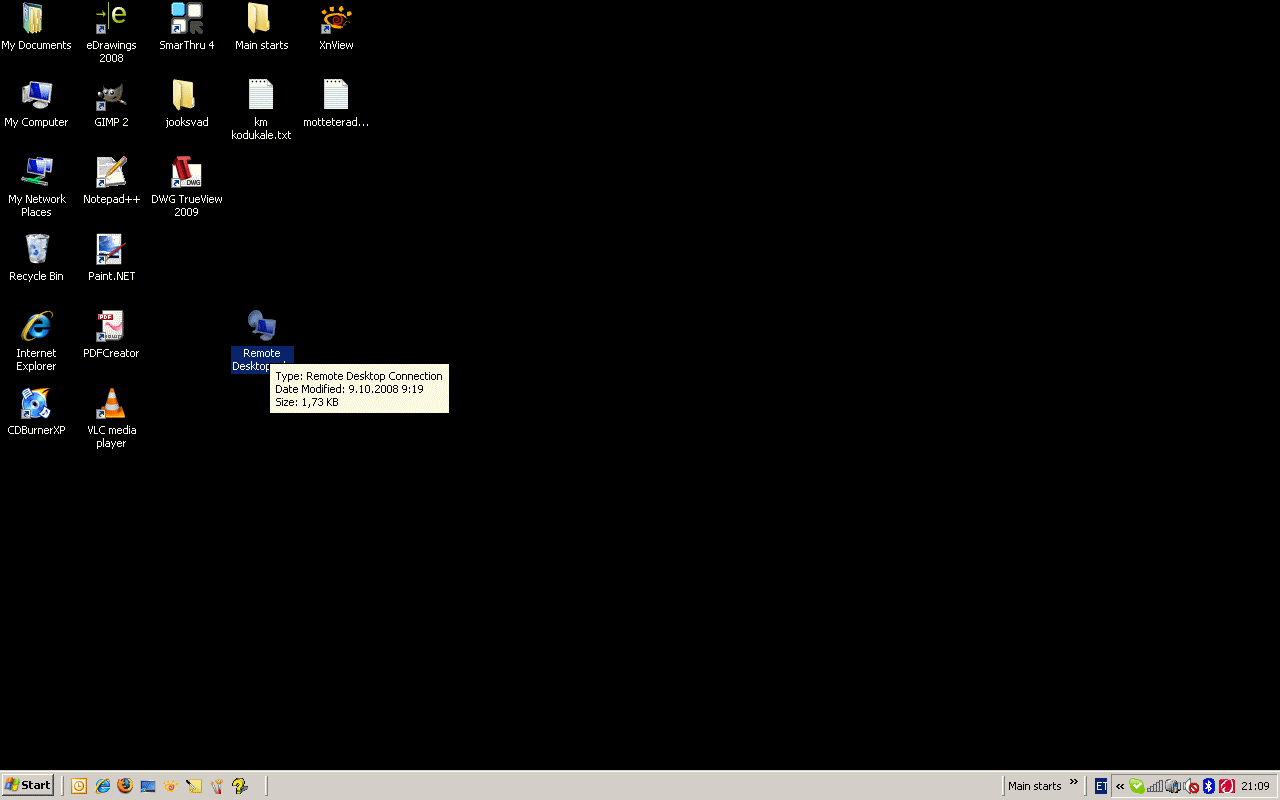 By pressing the Startup button on your desktop, you can enter "Remote Desktop Client".
In opened window please type your user name and password.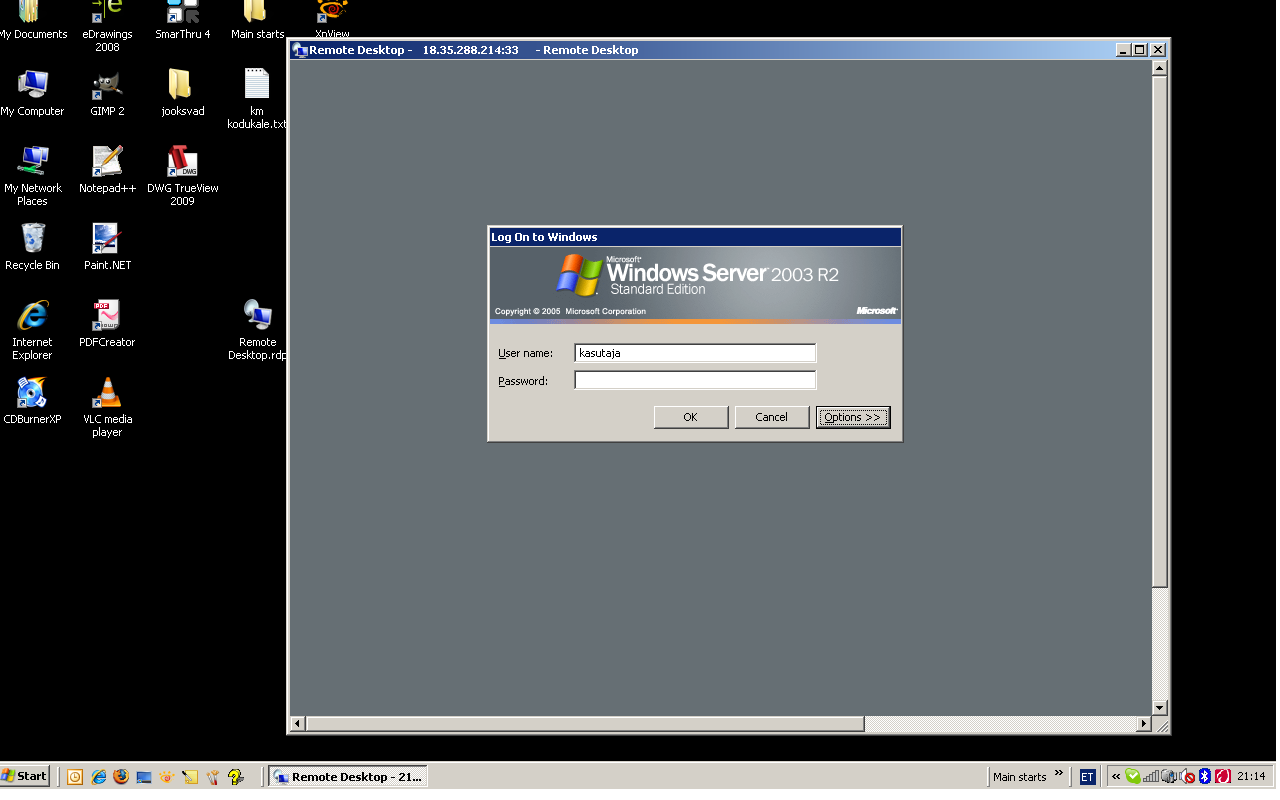 In the opened window you will see the server desktop, where you can work the same way as with the desktop on your computer. The only difference is that everything you see happening on a Terminal Server that is located in Estonia.
There are different programs installed on our server helping to create a better cooperation between an accountant and a customer. For example, you can use same financial software and documents administrating system.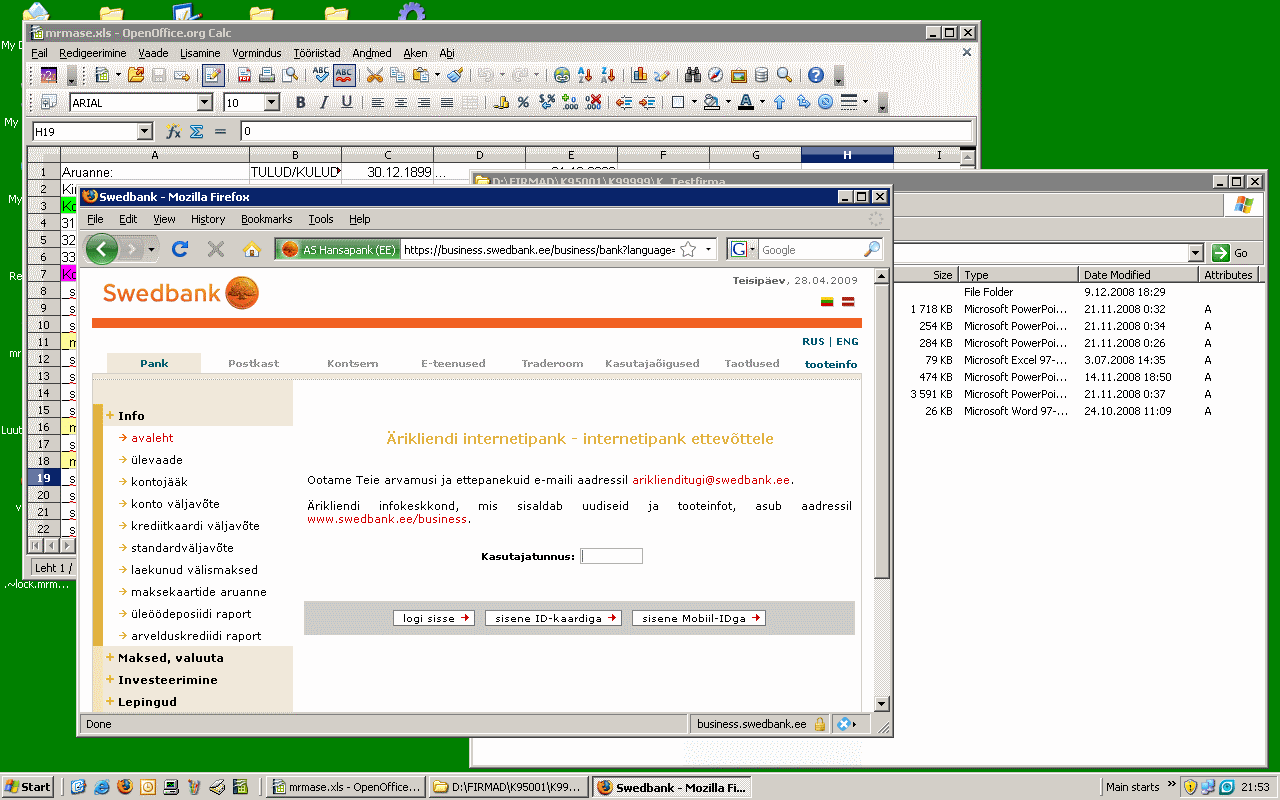 Additional advices